RECORDING STUDIO IN BARCELONA
KOALA STUDIOS
Professional recording studio
Our studio
Koala Studios is the recording studio in Barcelona of Alberto Quintero, composer and producer of national and international artists, with more than 30 years of experience in the industry, more than 20 million records sold worldwide, and millions of accumulated listeners on YouTube and Spotify.
We offer you a warm and welcoming environment so that you feel comfortable, and you can unleash your creativity, and guided by our technical team you can get to the sound you are looking for your project, regardless of your musical style or budget.
Outboard and microphones Class A
Our equipment
RECORDING LIVE ROOMS
We have three rooms, all of them with natural light and air conditioning, two of them with variable acoustics and conditioned for recording and mixing, and a relaxation area with everything you need to rest and free your mind between sessions, and to be able to return to work with renewed energy.
Recording live room
15 m2
Recording live room of 15 m2 soundproofed and with variable acoustics, to record sections of 4-5 people of wind, strings, accompanied soloists or duets, or drums, bass and guitars.
Control Room
18 m2
Our control room of 18 m2 offers a cozy and conditioned environment for mixing and producing, and also for recording vocals, guitars or instruments that require drier acoustics.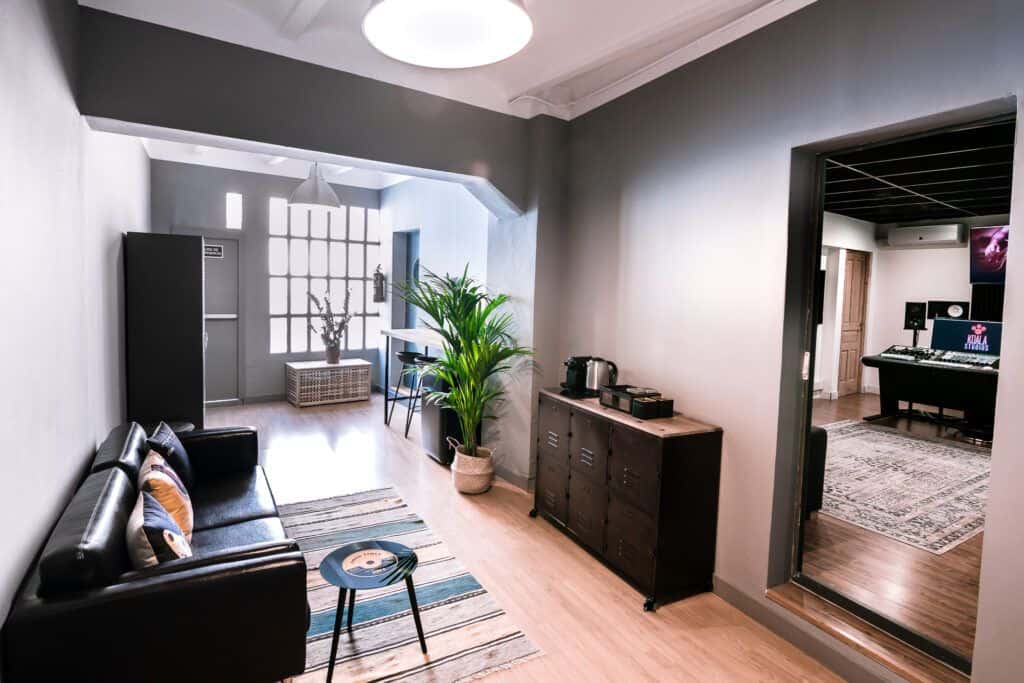 Relax zone
28 m2
Our relax zone of 28 m2 has everything you need to rest between sessions, including Wi-Fi, a bar top to eat, and kitchen utensils and appliances such as microwave, etc …
Music production, mixing and mastering
We are your studio if you need…
#1. Full production and recording
Produce completely your track, EP or album, from the arrangements or the creation of instrumentals, to the mastering and the manufacture of your CD, going through the editing, tuning and mixing of all the songs.
#2. Professional quality mix
Convert your demo into a quality product that brings you gigs, contracts with a label or record company, or that you can sell without problems in physical format or on digital platforms.
#3. Analog and digital mastering
Take your mix to the next level, make it competitive and get the most out of it, helped by the experience of professionals with more than 30 years making records for artists from all over the world.
COLLABORATORS
These are some of the artists that we have produced or with whom we have collaborated over more than 30 years in the music industry, for companies such as Sony Music, Universal Music, Warner Music, Decca Gold or Syco in the US, UK, Japan, Spain, Mexico and even Australia.